Price:
Photography: $50 each Buy it
Canvas installation: $200 Buy it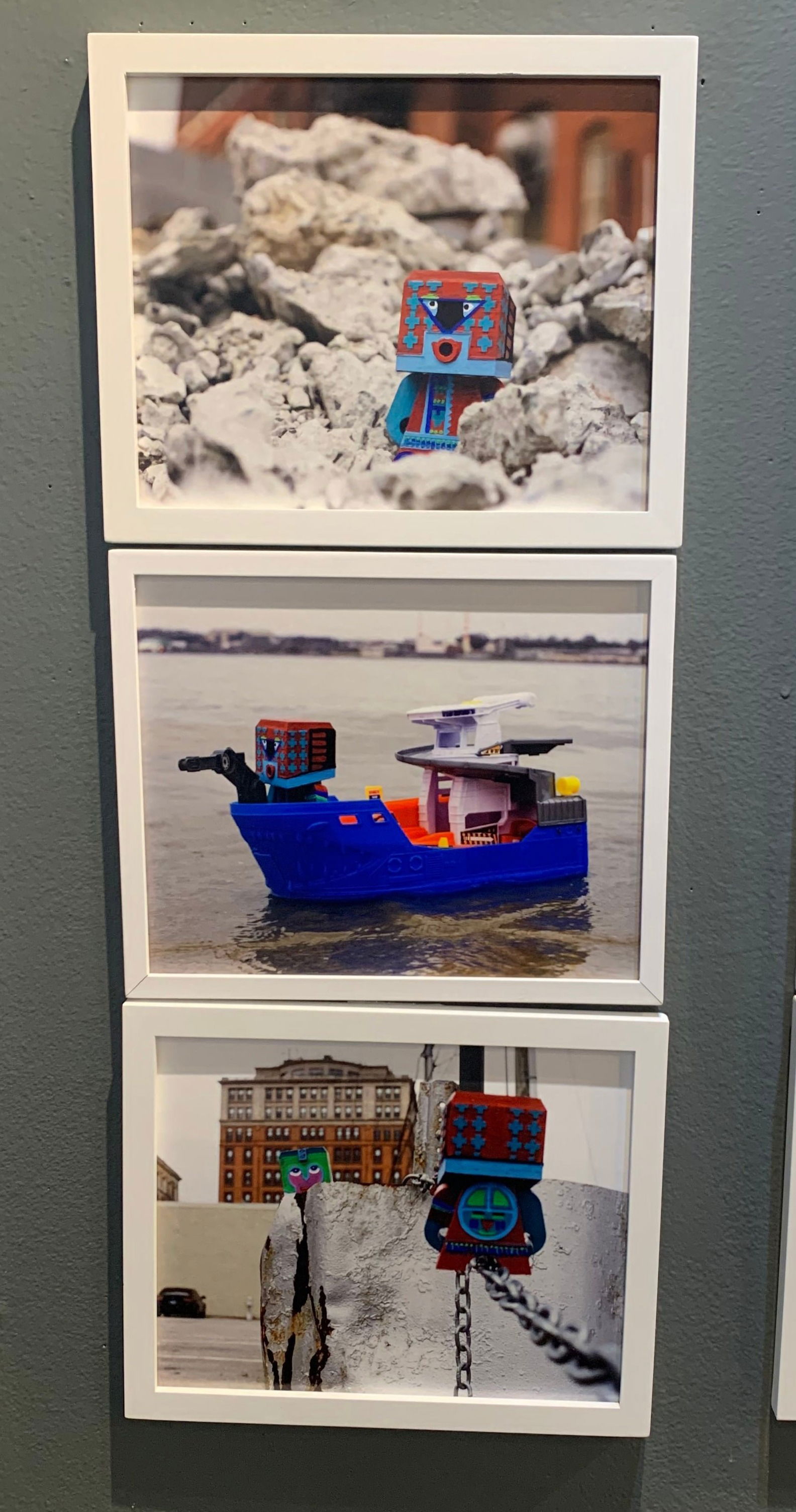 Kim Abraham and Mattias Lundblad have made a collaborative piece, involving Ahola and Chiron. Kim has worked with painting and objects on canvas in three dimensions, in order to make a little world for them to come home to after their adventures.
Mattias has worked in a series of photographs to tell the story of the adventurous travels with the goal of being together.

Kim is an artist working primarily in painting and collage, and also teaches yoga out of the Kitchen Gallery in the Dewart Building in New London. She runs the gallery with Mattias, who is a photographer and journalist.